July 7, 2020
The IAFF Center of Excellence for Behavioral Health Treatment and Recovery is offering its community education webinar series
designed for fire service professionals and clinicians
throughout the month of July. Community education webinars are free, open to the public, and hosted through Zoom.
For Fire Service Personnel
Join this webinar on
Thursday, July 16, 2020 at 2:00 p.m. EST
to explore the impact of cumulative and chronic trauma exposure experienced by fire service members. We will discuss the neuroscience related to trauma, the impact of chronic trauma exposure on behavioral health and the spectrum of injuries and disorders that can be linked to a traumatic experience. This presentation will feature IAFF 9th District Vice President, Ray Rahne, who served as the incident commander for the Columbine High School massacre as a Fire Rescue Battalion Chief in Littleton, Colorado. Rahne will discuss his experience as a fire fighter managing PTSD and seeking professional treatment, and the stigma surrounding behavioral health issues in the fire service. Additionally, we will review the future of trauma treatment in the fire service, including presumptive legislation in many states and across Canada that recognizes PTSD as a workplace injury.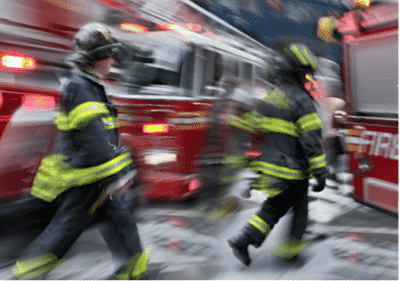 For Clinicians
This online training on
Thursday, July 9, 2020 at 12:00 p.m. EST
helps clinicians and other community partners develop cultural competency in the fire service in order to be best equipped to provide effective behavioral health services to fire fighters, paramedics and emergency dispatchers. The event will include information about day-to-day life at the fire house and the potential impact of aspects of the job on well-being, such as exposure to trauma, shift schedules and mental health stigmas.
Common behavioral health issues experienced by fire service members
Substance abuse trends among this unique population of professionals
Treatment techniques that have proved successful at the IAFF Center of Excellence for Behavioral Health Treatment and Recovery
Completing this training will establish clinicians as preferred providers in the IAFF Center of Excellence database for aftercare referrals to provide a continuation of care for clients with providers who understand the intricacies of the fire service.
This introductory webinar on
Thursday, July 30, 2020, 12:00 p.m. EST
is intended for clinicians who are interested in working with fire service personnel who are coping with post-traumatic stress or PTSD. Fire service personnel may attend as well. This webinar will be delivered by Lauren Kosc, LCPC, CCTP, a Behavioral Health Specialist for the
International Association of Fire Fighters
. This webinar includes:
Data on PTS and PTSD in the fire service

Unique aspects of trauma among fire service personnel, including survivor's guilt and chronic exposure

The role of peer support in addressing occupational trauma

Introduction to and current limitations of evidence-based practices for PTSD

Risks of PTSD and co-occurring behavioral health disorders

Updates on PTSD presumptive legislation and behavioral health program best practices in the fire service
This presentation will also introduce attendees to the IAFF Center of Excellence for Behavioral Health Treatment and Recovery, which specializes in the treatment of post-traumatic stress, substance use disorders and other related mental health issues among fire service members.