IAFF members experience some of humanity's most harrowing scenes day in and day out. These experiences leave many with lasting negative effects, including PTSD. It's time to face PTSD and other behavioral health issues head on. Don't suck it up. Ask for help.
When experiencing PTSD, fire fighters are prone to other behavioral health issues, including depression and anxiety, and are also more likely to experience substance abuse issues.
"We are great at taking care of the public, but we are not so great at taking care of ourselves." — Frank Leto, FDNY Counseling Unit
For a long time, there has been a stigma associated with PTSD that it is a sign of weakness or an inability to handle the pressures of the job. It isn't. PTSD is very real, and getting help doesn't mean you're weak. It means you're strong.
Several symptoms can indicate the presence of PTSD
Avoidance of situations that resemble the event
Persistent mood swings
Difficulty performing duties or tasks
Difficulty concentrating
Chronic pain
Chronic feelings of hopelessness or despair
Substance abuse or addiction
Hyperactivity
Inability to relax
Insomnia
Jumpiness
Feeling disconnected from friends or family
Relationship difficulties
You may think PTSD isn't treatable, that it could mean the end of your career or that it is "all in your head." The truth is that PTSD is highly treatable and the symptoms can be managed.
Depression often accompanies the symptoms of PTSD. Fire fighters who have a weak support system at home or at work and are prone to self blame are most likely to develop co-existing disorders such as depression.
Symptoms of Clinical Depression
Feelings of pessimism or hopelessness
Feelings of guilt, worthlessness or helplessness
Loss of interest in former hobbies and activities
Decreased energy
Difficulty sleeping or waking up
Difficulty concentrating, remembering and decision-making
Appetite or weight fluctuations
Suicidal thoughts or attempts
Restlessness or irritability
Depression is more than just feeling sad. Depression can worsen over time and can affect almost every aspect of your life, including your career. The good news is that depression is highly treatable, and you are not alone.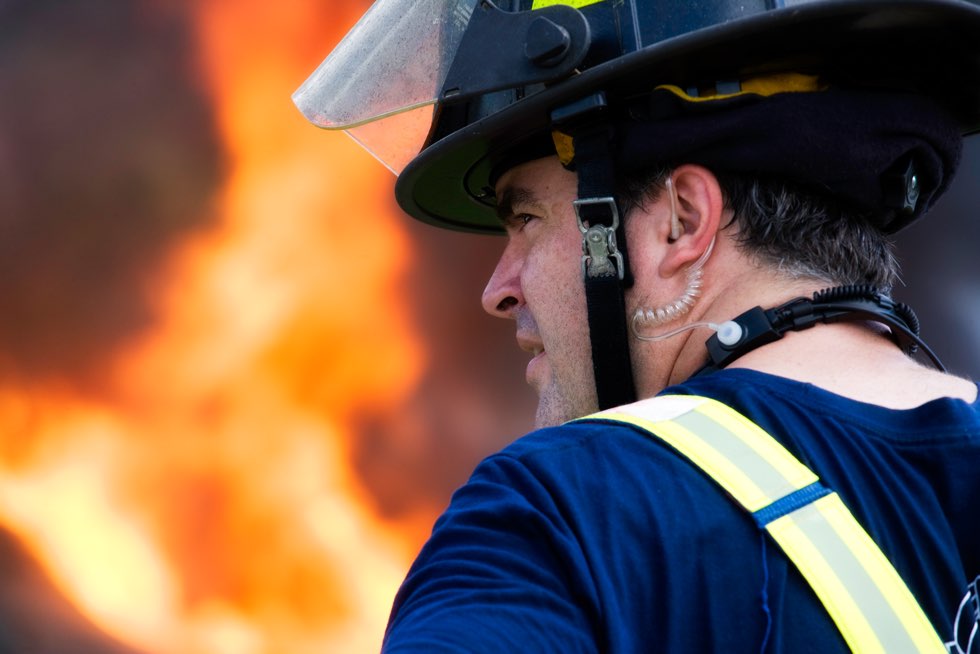 Anxiety disorders are characterized by feelings of tension, worry and physical changes, such as increased blood pressure. Those with anxiety disorders are likely to avoid situations that worry them, and may experience sweating, trembling, nausea, dizziness or a rapid heartbeat when confronted with these situations. Anxiety and PTSD can go hand-in-hand.
Symptoms of Anxiety
Excessive worry
Restlessness or edginess
Becoming tired easily
Difficulty communicating
Feeling like your mind is "blank"
Irritability
Muscle tension
Sleep problems (insomnia, restless sleep)
Anxiety is treatable with talk therapy and medication. You don't have to feel anxious in your daily life. You can feel peaceful, calm and secure. Because of the traumatic events you are be exposed to, behavioral health issues such as PTSD, depression and anxiety can eventually lead to suicidal thoughts or actions. In fact, more fire fighters kill themselves than are killed in fires or other catastrophes.