July 19, 2017
The health and safety choices you make as an emergency responder can impact your entire crew. Your behavioral health is no different. With that in mind, it's important to be aware of the mental health issues that can result the daily trauma and stress that come with the job.
There is often a cause-and-effect factor involved with behavioral health these disorders. In many cases, a behavioral health disorder leads to substance misuse; in other instances, substance abuse leads to other co-occurring disorders, including:
Anxiety-related disorders

Post-traumatic stress disorder (PTSD): Symptoms include persistent mood swings, chronic pain, hyperactivity and insomnia.
Panic disorder: Symptoms include shortness of breath, racing heart and chest pain.
Obsessive compulsive disorder (OCD): Symptoms include unwanted and persistent thoughts, and intrusive images that cause anxiety.

Mood-related disorders

Depression: Symptoms include feelings of hopelessness, sleep disturbances, anxiety and suicidal thoughts.
Bipolar disorder: This disorder is characterized by drastic mood swings, from high to low, and changes in behavior and sleep.
Dysthymia (persistent depressive disorder, or PDD): Symptoms include excessive sleep or insomnia, fatigue and feelings of worthlessness.
The co-existence of a substance use disorder and a mental health disorder can result in potentially serious — and even deadly — consequences. For example, a fire fighter battling depression may turn to alcohol as a means of self-medication. This person may struggle to see the gravity of their condition because of the neurological effects of depression and excessive alcohol consumption, and may be less likely to seek help.
According to the Substance Abuse and Mental Health Services Administration (SAMSHA), people with mental health disorders are more likely to experience an alcohol or substance use disorder than those without. SAMSHA's 2014 National Survey on Drug Use and Health showed that nearly 8 million adults in the United States – including fire fighters and paramedics – had co-occurring disorders.
A fire fighter struggling with anxiety who begins misusing a prescribed anti-anxiety medication can set off a vicious cycle of anxiety to medication and back to anxiety, which could lead to addiction, leaving them in denial that there's a problem and resistant to treatment. The side effects of a substance addiction combined with a mental health disorder can be physical or neurological. Some even may be irreversible.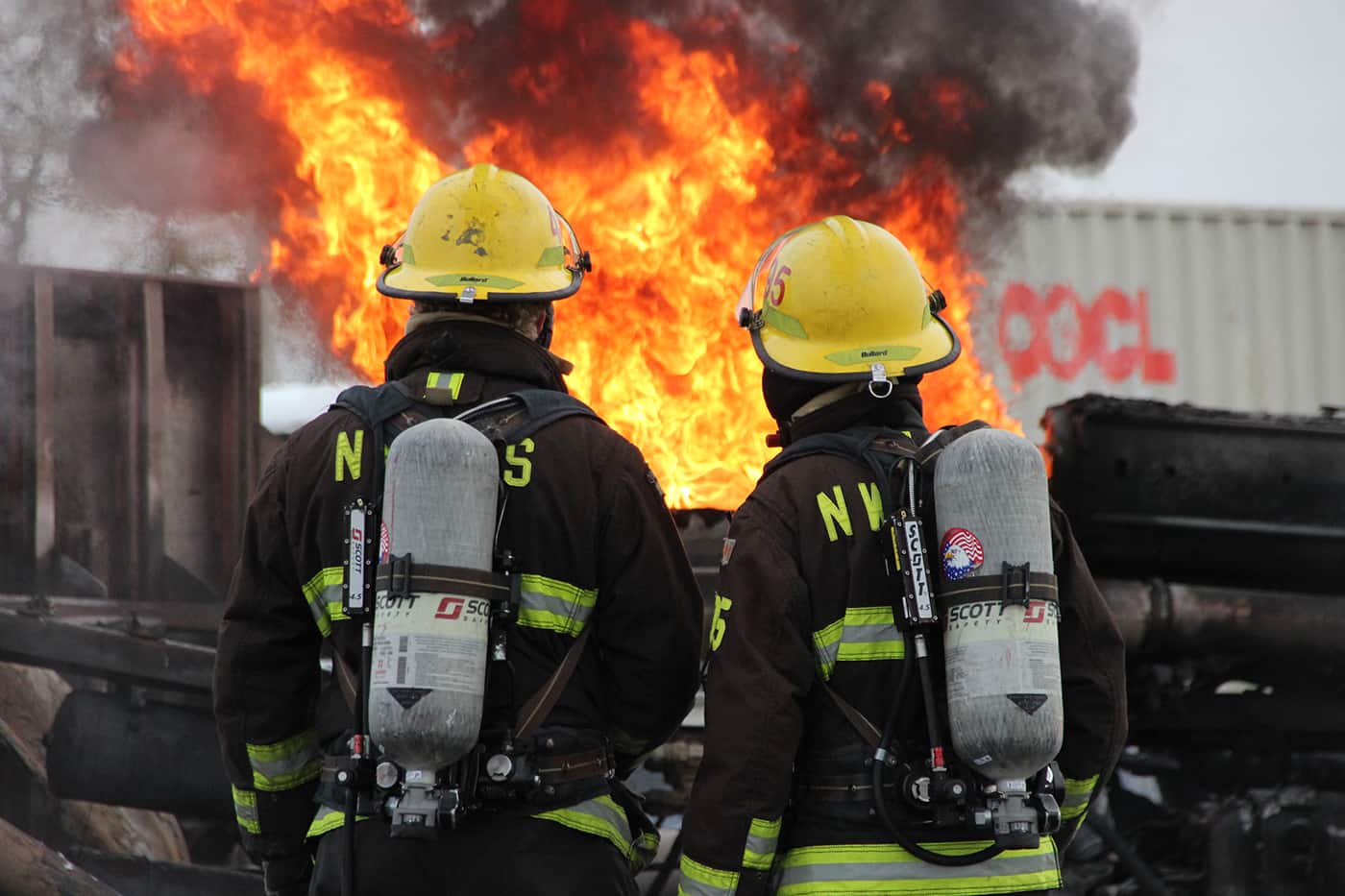 Treating Co-Occurring Disorders
Many rehabilitation facilities provide treatment for only one disorder at a time (substance misuse or mental health issue). The good news is that there is treatment available for both substance misuse and co-occurring disorders at the IAFF Center of Excellence for Behavioral Health Treatment and Recovery.
Staffed with experienced, compassionate addiction specialists, the Center offers evidence-based, integrated care for the best chances of recovery. This approach combines pharmaceutical, cognitive behavioral and group therapy as a means of intervention. With this method, both disorders can be addressed simultaneously.
The Center also provides support after treatment, which is an equally important stage of recovery. It can include outpatient therapy and aftercare. During outpatient therapy, behavioral therapy continues as well, along with group therapy and pharmaceutical treatment. With aftercare, patients meet with clinicians and proceed with group therapy while gathering additional resources to prevent relapse. Spouses and other family members can be included in this stage (family therapy). Ultimately, the goal is to transform their lives so they can get back on the job.
If you're an IAFF member (active or retired) struggling with both a substance use and mental health disorder, the IAFF Center of Excellence can help. The Center is exclusively for IAFF members who struggle with drug or alcohol abuse and need help with co-occurring issues as well. These include anxiety, PTSD and depression.
Call 855-412-2216 to get started on the road to recovery.
Medical Disclaimer: The IAFF Center of Excellence aims to improve the quality of life for people struggling with a substance use or mental health disorder with fact-based content about the nature of behavioral health conditions, treatment options and their related outcomes. We publish material that is researched, cited, edited and reviewed by licensed medical professionals. The information we provide is not intended to be a substitute for professional medical advice, diagnosis or treatment. It should not be used in place of the advice of your physician or other qualified healthcare provider.