December 18, 2019
A 20-year veteran fire fighter, Greensboro, NC Local 947 member and peer support instructor, Justin Price understands the unique behavioral health needs of IAFF members.
A captain in the busiest station in Greensboro, Price has encountered many difficult and traumatic calls alongside his IAFF brothers and sisters. But instead of keeping his emotional experiences to himself, he's dedicated his career to helping other fire fighters process challenging calls and circumstances through the Greensboro peer support program.
Price's passion for addressing mental health issues started long before he joined the fire service. Price lost his father to suicide as a teenager. Coping with his father's death and his family's emotional struggle has been a long process. These hardships have inspired Price to help others by instilling a deeper understanding of behavioral health in the fire service and creating new avenues to ask for help through peer support.  
Price began his behavioral health work for Local 947 after participating in a beta class of the IAFF's Peer Support training. The IAFF training helps promote a culture of understanding, compassion and communication. Now an IAFF lead peer support instructor, Price teaches throughout the United States and Canada.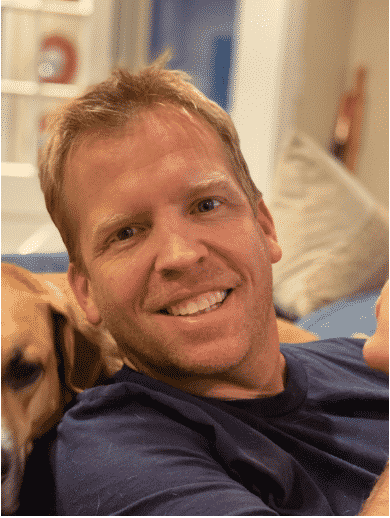 Changing the Culture Through Peer Support
Price reports a shift since Local 947 implemented the peer support program as members have been more open and willing to discuss mental health and other issues they face.
Greensboro, NC Local 947 President Dave Coker says, "The training, education and resources we've received from the IAFF around the behavioral health challenges facing our members today has been critical in standing up our peer support team. Those resources have helped us change the culture of our department and, in some cases, have quite literally saved the careers and lives of members."
Each Local 947 member has access to a roster of peer support team members who are available to them on and off duty. When a fire fighter connects with one of these peer supporters, contact is personalized based on individual needs. Some fire fighters want to meet face-to-face, while others may prefer to talk over the phone.
The peer supporter's role is to provide active listening and support, and to act as a bridge to referral resources as needed. Whether it's as simple as a discussion about a tough call or something more complex, such as finding help for a sick loved one, peer support is one trained member of the fire service helping another.
The Role of Peer Support
Peer support team members are not counselors, but trained individuals who have experience and can offer valuable resources and information. The peer support program builds off the bonds that are formed in the firehouse. Peer support leaders can connect members with a variety of resources, including local therapists who have experience with fire fighters, medical professionals and options for inpatient treatment*. 
Price notes that when he came on the job in 2000, "You didn't talk about calls. You didn't check to make sure everybody is okay." In the nearly 20 years that he's been in the fire service, the conversation around mental health has slowly shifted as fire fighters have realized the positive impact of opening up. Now, when there is a major incident, peer supporters check in to see how  everyone is handling the experience.
For new or first-generation fire fighters, some calls may be especially challenging, so normalizing the process of asking for help is key to combating stigma.
For Price and Local 947, talking about the emotional and mental impacts of a tough call or a family problem is now part of the culture. Communication and honesty have been key factors in helping to eliminate the stigma around mental health. "Peer support is a valuable social resource that shows strength and commitment to yourself and your team," says Price. 
Letting others know that you and the rest of the peer support team are there to help can encourage them to reach out following difficult calls or for help with other problems in their personal or professional life.
Building a Peer Support Program
Becoming a peer support team member is a powerful role that requires commitment and readiness to help your fellow fire fighters.
Learn more about hosting an IAFF Peer Support training.
If you have already received peer support training, you may want to learn more about how to build your peer support program. See the IAFF program planning guide "10 Steps to Build Your Peer Support Program." For tips on selecting members to serve on your peer support team, see the IAFF Guide "How to Recruit Members for your Peer Support Team."
* The IAFF Center of Excellence for Behavioral Health Treatment and Recovery is located in Upper Marlboro, Maryland, and specializes in mental health and addiction treatment for fire fighters and paramedics. Call today to learn more about care programs designed by fire fighters for fire fighters.