January 24, 2020
Recovery is a life-long journey that can inspire you to heal and help others. For Indianapolis Fire Department Peer Support Coordinator Brandon Dreiman, recovery means actively promoting fire fighter behavioral health in his community and beyond. 
Dreiman has been a fundamental proponent for Indianapolis' thriving peer support program and growing health and lifestyle efforts. The department's programs have encouraged locals in Indiana and across the country to get involved with fire fighter mental health. 
As the program grows, Brandon Dreiman reflects back on the support that helped him heal and inspired a shift in thinking and programming for his entire department. With encouraging leadership, support programs can grow beyond grass-roots efforts to make a difference and inspire cultural changes for individual and group well-being.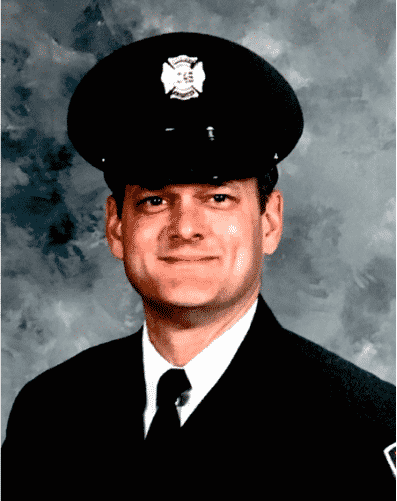 Support Begins With Leadership
Brandon Dreiman began his career as a junior fire fighter at the age of 16. After serving as an EMT during college, he became a career fire fighter in 2001. Although he was committed to helping others at work, he faced his own struggles after being exposed to trauma from a young age. With little understanding of the resources available to help, Dreiman used alcohol to cope.  
"I turned to alcohol early on in life to medicate anxiety issues," Dreiman recalls. After a failed random breath screen in 2012, however, he knew things had to change. While this breaking point could have been a rock bottom that broke him, Dreiman's supportive leaders in the fire service helped him make a positive change. 
Now seven years in recovery from alcohol use disorder, Dreiman attributes his recovery and the success of the Indianapolis peer support group to Chief Ernest Malone. After Dreiman was suspended, Malone offered constructive options for healing instead of only disciplinary actions. Dreiman utilized his department's employee assistance program to meet with a therapist who understands fire fighters' experiences. 
After completing his own programming, Dreiman knew he needed to give back. He got involved with the department's Critical Incident Stress Management (CISM) program and SMART recovery efforts and became a certified addiction peer recovery coach and certified recovery specialist. Shortly after becoming heavily involved in the programming, the department began making the switch from CISM to peer support. 
Proactive and Reactive Resources 
Now a full-time peer support coordinator for Indianapolis, Brandon Dreiman spends his time training fire fighters and IAFF members in his community and beyond. Dreiman serves 43 stations within the city, along with many others in the state of Indiana. 
He conducts regular leadership meetings to ensure that each fire fighter in his area knows that mental and behavioral health is a priority. Following difficult calls or a challenging event, Dreiman or another peer support leader visit stations to offer individual and small-group support. The program also reaches out to members who have been off-duty for more than 2 weeks due to sickness or injury. Local 416 even hosts weekly 12-step meetings to help members through the recovery process. 
While some aspects of peer support programming are reactive in response to trauma, much of the work the Dreiman does is preventative. Education has taken on a greater role, including classes on behavioral health and resources for new recruits and newly promoted officers in Indianapolis. The peer support program also follows up with station leaders regularly to ensure that each member has the information and resources they need. They also hold annual, department-wide training.
Dreiman's overall goal is to be more involved in the day-to-day needs of fire fighters to normalize the conversation about mental health. By having conversations about behavioral health on a regular basis, members are empowered to ask for help when a difficult situation arises.
Expanding the Boundaries of Peer Support
Peer support extends beyond the fire house and is equipped to help with problems that fire fighters face at work, home and in between. In an effort to offer additional services and support, Dreiman has been instrumental in expanding the department's programming to be all-inclusive. Under Chief Malone's guidance, Dreiman has helped form Indianapolis' Office of Firefighter Wellness and Support. 
The expanded program acknowledges the additional personal challenges that fire fighters may face to create holistic health and well-being support for all aspects of life. This includes a cancer-support component, chaplain program and a mentorship program for probationary fire fighters. In the years to come, the team plans to extend these efforts into a department-wide mentorship program for anyone who wishes to participate. 
A Shift in Perception
Since starting the peer support program in Indianapolis, Brandon Dreiman has witnessed a noticeable shift in the department. There has long been a stigma associated with mental health, but Dreiman is dedicated to changing the conversation. Reaching out for help doesn't usually mean you need to go to the hospital or that there will be repercussions at work. Asking for help, or simply looking for someone to talk to, means that you've decided to take a proactive step toward healing. 
In 2018, the department made 1,200 contacts and is on pace to make 1,500 this year, including meetings, follow-ups, and other connections. Dreiman attributes the department's top-down approach as the key to Indianapolis' peer support expansion. "We are blessed with a lot of resources and with support from a chief who recognizes that these conditions are treatable and that our firefighters deserve to get better." 
Because leadership is dedicated to promoting health, members are able to better understand and access the resources available to them. With constant support and enhanced programs, Indianapolis promotes health and longevity for each of its members. 
Your Resources for Recovery
Whether your department has a peer support group or not, there are many resources available. If you're interested in starting a peer support program in your area, reach out to your department chief, or a member of the IAFF to learn more about training programs. 
Peer support team members are not counselors, but trusted confidants in the fire service who can provide resources, information or simply a listening ear. Depending on your situation, peer supporters may recommend local counselors, medical professionals, support groups, treatment programs, or meet with your regularly one-on-one.
In addition to local resources, the IAFF Center of Excellence for Behavioral Health Treatment and Recovery in Upper Marlboro, Maryland, offers comprehensive residential care for members struggling with mental health or addiction. Call today to learn more about comprehensive treatment designed for IAFF members by IAFF members.