Meet Your Dedicated Care Team
At the IAFF Center of Excellence, it's our goal to deliver the highest quality of treatment possible. That's why we've chosen senior staff with extensive experience and a commitment to care. During your treatment, you'll form relationships with compassionate doctors, nurses and other clinicians who can help you on your way to recovery.
Dr. Abby Morris, Medical Director
A graduate of Georgetown University School of Medicine, Dr. Abby Morris is a board-certified psychiatrist with diverse experience in community mental health, substance abuse, inpatient and private practice settings. She is responsible for all inpatient care, training and future operations planning. She develops the individualized plan of care that will follow each client throughout their stay at the Center. Previously, Dr. Abby Morris was the medical director of a 24-bed inpatient facility that treated addiction and behavioral health disorders.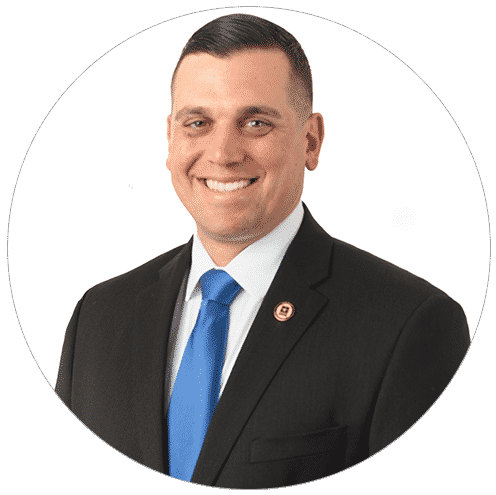 Marc Rattigan, Executive Director
As the executive director of the IAFF Center of Excellence for Behavioral Health Treatment and Recovery, Marc Rattigan promotes positive team interactions to support exceptional patient care for IAFF Members. Marc comes from a long line of fire fighters, including his father, uncle and grandfather. A combat veteran with 21 years of service in the United States Army, Marc values teamwork and dedication to help people who are struggling with behavioral health and addiction.
Nanci Stockwell, Clinical Director
A dynamic leader and award-winning business strategist, Nanci Stockwell brings years of industry experience in behavioral health care to her role at Advanced Recovery Systems. As chief clinical and education officer, she develops and implements effective, evidence-based programs of care for several of Advanced Recovery Systems' facilities nationwide. Her dedication to increased operational efficiency and customer engagement encourages new levels of corporate excellence focused on a comprehensive continuum of rehabilitative care.
Marissa Hall, Director of Nursing
Marisa Hall is the nursing director at the IAFF Center of Excellence, where she oversees patient care and staffing while serving as the facility risk manager. As a nurse, Marisa listens empathically, acts with compassion and serves with purpose. As a leader, she ensures that each member of her team goes above and beyond to connect, advocate and exemplify nursing standards of care. With more than 10 years of health care experience, Marisa extends her focus on healing and quality care by giving back to IAFF members who serve their local communities.
Joe Sawyer
Joe Sawyer is the Alumni Outreach Coordinator for the IAFF Center of Excellence. He is a member of IAFF Local 4350, a U.S. Army Veteran and a Center of Excellence alum. Joe speaks with program alumni to ensure their continued success and is available to prospective clients to answer questions about life at the Center of Excellence. Learn more.
Richard Gallegos
Richard Gallegos is the Lead Admissions Coordinator for the IAFF Center of Excellence. After working in emergency services for 10 years, he understands the complex issues fire service personnel face, and has helped nearly 1,000 members through the admissions process since the facility opened. Learn more.
Cole Jaczko
Cole Jaczko is a IAFF Center of Excellence Admissions Coordinator. As a former paramedic, Cole uses the wisdom gained from his own struggles to help other first responders get the help they need. Learn more.
We can help. Call 240-545-5141 or
Get Help Now