October 2, 2019
With the increased awareness of post-traumatic stress disorder (PTSD), presumptive laws for PTSD have been introduced throughout the United States and Canada in recent years.
Forty-eight states and 12 provinces and territories currently have presumptive laws covering cancer and other occupational illnesses, but until recently there have been few protections for job-related behavioral health conditions.
Eight Canadian provinces and eight states now have presumption laws covering PTSD, and 10 states have established enhanced PTSD eligibility benefits.
In states with these PTSD presumption laws, lost wages and treatment costs are compensable for those diagnosed with PTSD due to a traumatic incident or incidents that occurred on the job. This means that the burden of proof shifts to the employer to demonstrate why the fire fighter's PTSD is not job-related.
Despite these legislative gains, it's important to recognize that PTSD is not a life sentence. Fire fighters are an incredibly resilient population. Most fire fighters diagnosed with PTSD will recover and return to normal occupational and daily functioning, often after receiving treatment and increased social support. Some, however, will face prolonged functional impairment at work and at home. For those fire fighters, PTSD presumption laws are good news.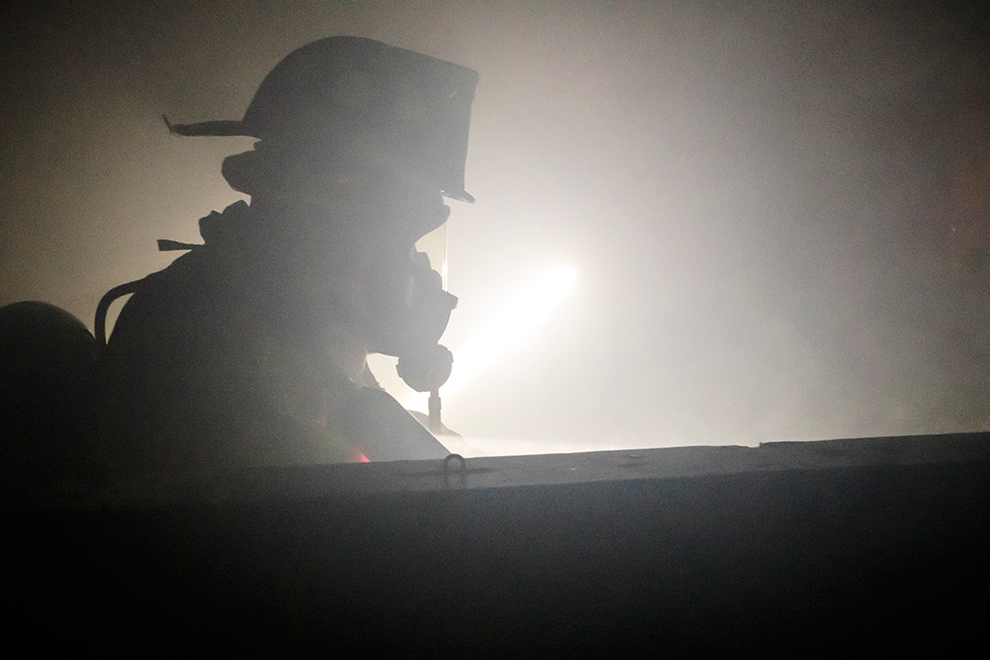 Coverage for Medical Expenses and Lost Wages
States and provinces are now passing legislation that provides workers' compensation benefits for physical and some behavioral health conditions that result from on-the-job exposures. In Florida, a bill passed in March 2018 covers both medical expenses and lost wages for first responders suffering from PTSD due to specific traumatic exposures that occurred on the job.
Specifically, the Florida bill states that benefits will only be applicable for fire fighters who have been on the scene during the death of a minor or who have witnessed a death that included "grievous bodily harm of a nature that shocks the conscience." According to the newly passed legislation, any fire fighter pursuing medical coverage, compensation for lost wages or both will need to provide "clear and convincing evidence" that the traumas they experienced are the cause of their PTSD. 
Education and Training
In addition to the inclusion of mental health benefits and compensation for lost wages, this bill also instructs cities, counties and other entities in the state of Florida to provide educational training related to all aspects of mental health. The goal is that these required exercises will educate the family members and co-workers of fire fighters struggling with PTSD so they can become more aware of the warning signs and symptoms. Educating people in a fire fighter's life may encourage him or her to seek help when necessary. If left untreated, PTSD can become debilitating and start to affect a fire fighter's work performance and overall health.
Other States Follow Suit
Other states are following Florida's example and passing legislation that benefits fire fighters. Virginia signed a new law that requires localities across the state to offer annual mental health training and awareness for retired and active fire fighters. The goal of this legislation is to educate personnel on the effects of trauma so they can better understand the emotional and mental impact of traumatic experiences.
The Virginia bill requires that these training programs cover several topics, including how to access mental health treatment and resources. Fire fighters can also earn continuing education credits for participating in their department or agency's program.
The state of Vermont has also passed new legislation providing presumptive protections for fire fighters with PTSD and similar mental health conditions. This law states that claims for fire fighters who have mental health conditions as a result of their job can be submitted up to three years past retirement or separation of service.
Ensure you consult with your local leadership prior to filing a workers' compensation claim for cancer, behavioral health or occupational illness diagnosis.
If you or someone you know struggles with PTSD, help can't wait. Call the IAFF Center of Excellence today. The IAFF Center of Excellence for Behavioral Health Treatment and Recovery is a specialized rehabilitation facility exclusively for IAFF members living with substance use and mental health disorders.
Sources:
Sexton, Christine. "Florida police, firefighters PTSD benefits bill sent to Gov. Scott." Palm Beach Post, March 6, 2018. Accessed September 11, 2019. 
Freedman, Emmy. "Gov. Northam Signs Bill into Law to Help Firefighters Access Mental Health Training." NBC29, May 15, 2018. Accessed September 11, 2019. 
Vermont General Assembly. "The Vermont Statutes Online." November, 2018. Accessed September 11, 2019. 
The Florida Senate. "Worker's Compensation Benefits for First Responders." Accessed September 11, 2019.