April 12, 2019
Meet Ray Glover, a member of Memphis, TN Local 1784. His life is forever changed by seeking treatment at the IAFF Center of Excellence for Behavioral Health Treatment and Recovery. Here is his story.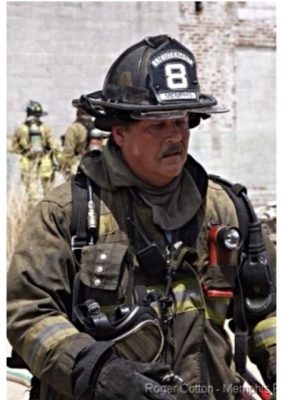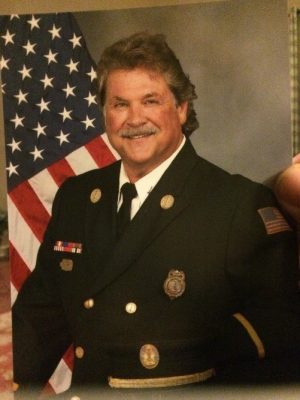 IAFF: How did your behavioral health problems interfere with your ability to function on or off the job?
Glover:
I developed a lot of anger issues. I would easily feel disrespected, disregarded and ignored, and it would trigger my anger. It did not matter who [triggered me] or where we were, I would lose all control. Once I began treatment, I learned I was coping with job-related post-traumatic stress disorder (PTSD), as well complicated grief. The root cause of my anger was the loss of my 25-year-old daughter, on whom I had to perform CPR until the ambulance arrived.
IAFF: When did you know you absolutely needed to seek help?
Glover:
I was at a fundraising luncheon on trauma and PTSD. The keynote speaker didn't mention fire fighters and EMS first in his discussion of first responders. That made me really angry. He asked if anyone had questions. I spoke up. I don't remember exactly what I said, but I went off on this guy in front of 100-plus people.  A police officer I knew, who happened to be in recovery from PTSD as well, grabbed me. He told me to call the IAFF Center of Excellence and if I didn't, he would. That was a Thursday. I was on a plane in less than a week.
IAFF: What was your experience in a treatment program exclusively for fire fighters? 
Glover:
It was the best thing, I was treated along with brothers and sisters who understood what I was going through.
IAFF: What would you say to other fire fighters who are reluctant to seek help for fear they'll be judged by others in their department?
Glover:
When you really need help, it doesn't matter what anyone else thinks of you. Once you have received treatment, others will notice the main change in you and appreciate that you are back and doing well. They can also help keep you on track by noticing any sign of relapse.
IAFF: Since completing treatment, how is your life different?
Glover:
I brought home tools for controlling my issues. Meditation has really helped me. It's been almost two years since I got help at the Center. Sharing my recovery story help keeps me straight; it's uplifting.
IAFF: Since returning home from the Center of Excellence, how have you crew members, family or friends responded to you?
Glover:
As normal, as they always have; they never judged me. They just knew I needed help, and I and got it.
IAFF: What do you see as the biggest challenge to staying on track with your recovery, and how do you deal with it?
Glover:
When I'm struggling, I can lean on my support group of fire, police, EMS, military and ER nurses. One night I shared that I was worried that I was regressing in my recovery. A police officer told me, "Ray, people are still going to piss you off." I learned it's okay to feel emotions. What matters is how I use my coping skills to get me through it.
IAFF: Since you graduated from the Center, do you still participate in aftercare treatment?
Glover:
Absolutely. I see my psychiatrist once a month, psychologist twice a month and facilitate a first responder support group once a week.
IAFF Is there one take away from your experience you want to share with other members?
Glover:
The Center of Excellence will only work if you let it. Also, everyone needs tools to cope with stress and manage emotions. Meditation is my best tool; I practice it at least five times a week for 10-15 minutes. Even one minute of deep breathing helps.
If you are interested in sharing your recovery story, contact IAFF Behavioral Health Specialist Lauren Kosc at

[email protected]

. The IAFF Center of Excellence for Behavioral Health Treatment and Recovery is a unique treatment setting exclusively designed for IAFF members with depression, addiction, post-traumatic stress and other mental health concerns. Call today 855.999.9845.