December 26, 2019
The Federal Communications Commission (FCC) made headlines this month when it announced the unanimous decision to establish a national three-digit suicide prevention hotline number in the United States.
The idea is simple — make it as easy as possible for anyone experiencing a suicidal crisis to ask for help. Other national three-digit numbers, such as 911, 411 and 211 have a long history of effective use as they are easy to remember and widely promoted by public service agencies. The new number — 988 — will function as one centralized national number that anyone experiencing a suicidal crisis can access from the United States. 
Why Is a Three-Digit Suicide Prevention Hotline Number Needed?
When experiencing a suicidal crisis, seconds matter. The ability to call a suicide prevention hotline as quickly and efficiently as possible can mean the difference between life and death.  
According to a 2018 report published by the Centers for Disease Control and Prevention, suicide is a leading cause of death in the United States. Suicide rates increased in almost every state from 1999 to 2016. 
If you're in the fire service, chances are you know a fire fighter who has died by suicide. In a 2018 survey of nearly 7,000 IAFF members, 19% of those responding reported having had suicidal thoughts linked to occupational and emotional stress. While the rate of fire fighter suicide is unknown, we know fire fighters are dying by suicide every month.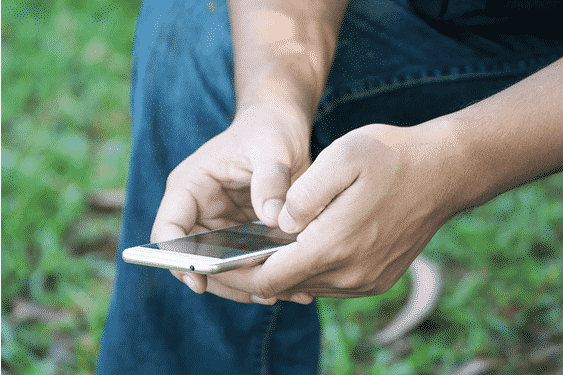 How Will the Three-Digit Number Work?
The three-digit number will automatically connect the caller to the National Suicide Prevention Lifeline, an established national network of approximately 170 accredited crisis centers across the United States funded by the Substance Abuse and Mental Health Services Administration (SAMHSA).  
Currently, the National Suicide Prevention Hotline is 1-800-273-TALK. While this number is easy enough to use for some, for others, remembering a 10-digit number to call in a state of crisis may be a barrier to accessing help.  
What Will Happen If I Call the Suicide Prevention Lifeline?
If you ever need to make the call, knowing what to expect may help reduce anxiety.
You will hear a message telling you you've reached the National Suicide Prevention Lifeline.

Some music will play while your call is connected to the closest Lifeline crisis center to your area.

A trained crisis specialist will answer your call, listen to your problem and the thoughts, feelings and behaviors you are currently experiencing. 

The crisis specialist will assess your safety, provide support and connect you to resources as needed to help keep you safe. 
Who Should Call the Suicide Prevention Hotline?
If you are experiencing any suicidal warning signs, you should call the Suicide Prevention Hotline. Warning signs are identifiable behavioral, emotional or interpersonal cues that someone is at immediate risk to attempt suicide. If you or someone you know is exhibiting even one of these signs, seek help immediately. 
Feeling hopeless, trapped or having no reason to live

Thinking about wanting to die

Feeling unbearable pain 

Researching methods to end your life 

Feeling like a burden to others 

Calling people to say goodbye

Giving away prized possessions 

Abandoning social, occupational and daily activities 

Severe and sudden changes in sleep, substance use and mood
While the three-digit National Suicide Prevention Hotline is likely two years away from full implementation, anyone experiencing a suicidal crisis can access help right now through the following options:
Suicide Prevention Lifeline: 1-800-273-TALK (8255) 

Firefighter & Family Crisis and Support Line: 1- 844-525-FIRE (3473)

Visiting the emergency room 

Contacting your on-call licensed mental health professional
If you are not actively suicidal, but know you need help, consider the IAFF Center of Excellence for Behavioral Health Treatment and Recovery. The Center is a comprehensive residential treatment center designed exclusively for IAFF members struggling with addiction, PTSD and other co-occurring mental health problems. Call today for a no-obligation, free and confidential screening for you or a loved one. 
Lauren Kosc, M.A., LCPC is a behavioral health specialist, clinician and blog editor for the International Association of Fire Fighters. If you are an IAFF member in recovery and want to share your story, contact [email protected].
Sources:
Centers for Disease Control and Prevention. "Suicide Rates Rising Across the U.S." June 7, 2018. Accessed  December 18, 2019. 
Ushery, David. "I-Team: National Data Shows Firefighters' Mental, Emotional Health Not Getting Enough Attention." 4 New York. February 22, 2018. Accessed December 18, 2019.