May 4, 2020
If you are in recovery from addiction, peer-led community meetings such as Alcoholics Anonymous (AA), Narcotics Anonymous (NA) and SMART Recovery may be a critical component of your recovery plan. With many community-based meetings cancelled or moved online because of the COVID-19 pandemic, the IAFF is ensuring members in recovery continue to have access to support during these challenging times by offering online recovery meetings. 
IAFF online recovery meetings are for any IAFF member coping with or in recovery from an alcohol or substance use problem. These peer-led meetings provide a supportive space for individuals to share their experience, strength and hope with other brothers and sisters interested in recovery. Meetings are an inclusive space that embraces multiple pathways to recovery, including AA, NA and SMART Recovery, harm reduction and medication-assisted treatment.
An alternative to in-person meetings in the community, these online recovery meetings offer support, accountability and connection to other IAFF members who want to live without alcohol or drugs. 
IAFF online recovery meetings are facilitated by IAFF members in recovery from an alcohol or substance use problem. 
Anonymous and Confidential
Meetings are hosted through an external, web-based video platform. You can choose to participate with video or voice only and do not need to provide any identifying information. The IAFF does not monitor or track who participates in the meeting.
Meeting Formats
Online recovery meetings are 60 minutes and begin with a review of ground rules. Meetings are delivered in two formats:
Speaker meetings

focus on the recovery testimonial of one to three speakers who share their story. Speaker meetings are not an opportunity for individual participation and are designed for larger groups.

Small group meetings

begin with a brief discussion of a specific theme. Participants then have a time-limited opportunity to share how they relate to the theme or to check in with the group. Small group meetings are intended for 25-50 participants.
Meeting Schedule
Meetings are offered Sundays at 5:00 p.m. (ET), Wednesdays at 8:00 p.m. (ET), and Fridays at 12:00 p.m. (ET). Times are subject to change, so always check the meeting schedule first.
Attending Meetings
There's no need to sign up or register. Meeting links are posted online. Click the meeting link and enter the meeting password. Meeting links and passwords may change occasionally, so it is always best to check back.
The IAFF Is Here for You
Another option for getting help is residential treatment. The IAFF Center of Excellence for Behavioral Health Treatment and Recovery is for IAFF members struggling with addiction, post-traumatic stress disorder (PTSD) and other co-occurring mental health problems. The Center remains open during the COVID-19 pandemic to serve IAFF members, while continuously adapting patient screening, contact precautions and protocols as recommended by the Centers for Disease Control and Prevention (CDC). Learn more about COVID-19 patient safety at the Center of Excellence.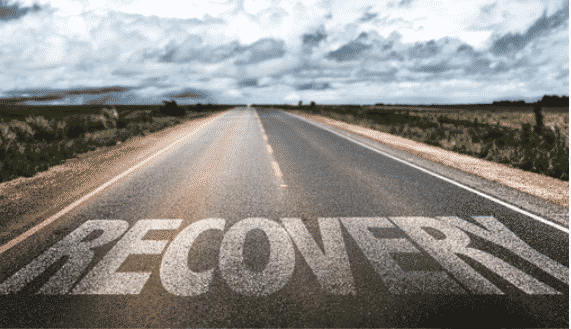 For the latest on COVID-19 and more behavioral health resources, visit www.iaff.org/coronavirus.